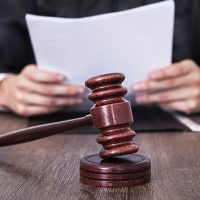 Marshall, Texas – A Carthage, Texas man today was sentenced to 35 years in prison after a jury trial for his involvement with the Sept. 30, 2014 theft of 12 head of cattle and ranching equipment from a Harrison County rancher. Harrison County District Attorney Coke Solomon presented the case to the jury.
This joint investigation was conducted by Texas and Southwestern Cattle Raisers Association (TSCRA) Special Ranger Larry Hand and Harrison County Sheriff's Investigator BJ Fletcher. Additional testimony was presented by Panola County Sheriff's Sgt. Jeff Ivy and Deputy Robert Duncan.
The defendant, Michael Duane Nettles, 32, stole the cattle along with three other suspects from Carthage: Stacie Laine Soape, 45; Alex Christopher Hinton, 36; and Elizabeth Ann Newton, 39. Hand, Fletcher and many local law enforcement authorities have been working on this investigation since the theft occurred in Sept. 2014.
Nettles is currently being held at the Harrison County Jail and will be transferred to the Texas Department of Criminal Justice (TDCJ). In addition to being sentenced to 35 years in prison as a repeat felony offender, Nettles will be required to pay over $6,000 in attorney's fees and court costs. Soape, Hinton and Newton are out on bond and await trial in Harrison County.
Seven of the 12 head of cattle, three saddles, assorted tack and numerous power tools were recovered in Panola County. Four black steers and one white heifer are still missing. Anyone with further information regarding the cattle unaccounted for in this case should contact TSCRA's Operation Cow Thief hotline at 888-830-2333 or call Hand at 903-592-5252.
TSCRA would like to thank the following for their roles in this lengthy investigation: Harrison County Sheriff's Office Investigator BJ Fletcher; Panola County Sheriff Kevin Lake and his Investigators and Patrol Deputies; Panola County Constables Mitch Norton and Bryan Murff; Texas DPS Intelligence and Counterterrorism Division; Louisiana Brand Investigator Carnie Burcham; Harrison County District Attorney Coke Solomon and his staff; and TSCRA Market Inspector Pat McGuigan.
"I am pleased the jury reached a decision that sends a strong message that cattle theft affects ranchers' livelihoods and it will not be tolerated," stated Hand. "District Attorney Solomon and his staff did an excellent job of presenting this offense in trial and I am grateful for their tireless efforts."
For a photo of Nettles, please click HERE.