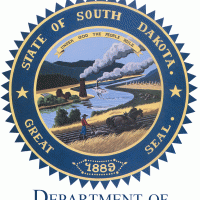 SIOUX FALLS, S.D. (AP) – Veterinarians across western South Dakota are continuing to test herds for a reproductive disease that causes cows to abort their young, though no new cases have been reported over the past month.
The most recent bovine trichomoniasis cases were discovered in January in a pair of Dewey County herds. Late last year, vets found trich in two Oglala Lakota county herds and one in Corson and Ziebach counties.
Assistant state veterinarian Mendel Miller says he doesn't expect an outbreak like one that hit western South Dakota in 2005, but the five occurrences are a jump from zero last year and just one the previous year. No cases have been found in North Dakota.
The disease poses no risk for humans, but its occurrence can cut into a rancher's bottom line.