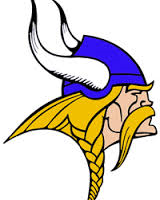 The Lakeview girls' basketball team meets David City at Columbus High in Monday night's opening game of the C1-4 subdistrict tournament.
The Vikings are seeded 4th after going 10-11 in the regular season, while the Scouts are the 5th-seed with a 6-15 mark.
Tipoff is at 6pm and you can hear the action on KLIR 101.
KLIR's coverage of that subdistrict tourney continues Tuesday night, when Scotus plays Aquinas. The girls C2-6 subdistrict games Tuesday will be aired on 93.5 The Hawk.
Check out our sports broadcast schedule here at mycentralnebraska.com.