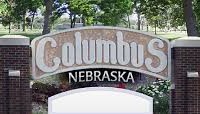 COLUMBUS-Columbus City Councilmember Terry Reardon has announced that he will be resigning his City Council seat, representing Ward 4, effective May 15. 
The resignation is due to his moving to a residence outside of Ward 4. Mayor Mike Moser is seeking citizens from Ward 4 who want to fill the City Council seat. The Mayor will forward his nomination to the City Council for approval.
The Council hopes the process can be completed to allow for a new Councilmember to be approved and seated on the May 16 City Council meeting.