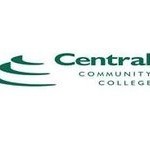 KEARNEY- Central Community College has announced that it has surpassed the $20 million mark in funding for a new center in Kearney.
The new 63,000 square foot facility will be built on land the college bought in 2014. The total project cost is $23.3 million, of which $13.3 million will come from college reserves and short-term facility bonds with the intention of no long-term debt after the project's completion.
The remaining $10 million is being raised by the Central Community College Foundation in its first-ever major gifts campaign.