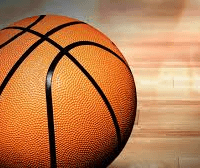 The semifinals of the East Husker Conference boys' basketball tournament will be broadcast Friday night on KZ-100.
In the 6pm game at North Bend Central, the top-seeded host Tigers tangle with 5th-seeded Lyons-Decatur Northeast.  The other semifinal at 7:45 pits number-2 Twin River against 3rd-seeded Stanton.
The winners will advance to Saturday's 7:45pm tournament championship game at the Raider Fieldhouse.
The conference's girls' title matchup is set.  In Thursday night's semifinals, number-3 seed Howells-Dodge knocked off 10th-seeded Humphrey/Lindsay Holy Family 52-45, while 4th-seeded Oakland-Craig upset top-seed West Point-Beemer 50-48.
The Jaguars will meet the Knights at 6pm Saturday at CCC.  Both championship games will be aired on KZ-100.