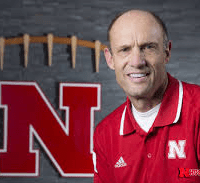 Nebraska head football coach Mike Riley announced the Huskers' 2016 signing class Wednesday. The group includes 21 scholarship players who hail from 14 states, as well as nine players who have committed to join the program as walk-ons for the 2016 season.
Among the bigger prospects in Riley's second recruiting class are quarterback Patrick O'Brien, running back Tre Bryant, offensive linemen Matt Farniok and John Raridon, linebacker Quayshon Alexander and defensive back Lamar Jackson.
Riley may have also nabbed a sleeper late in the process in tight end David Engelhaupt out of Norfolk Catholic.
Riley also announced that wide receiver Lane Hovey is transferring to Montana.