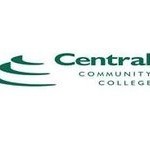 COLUMBUS- High school students who take college classes while still in high school can now get a head start on paying for that education.
Central Community College has established the CCC Transition Advantage Scholarship for high school students with 12 graded credit hours from CCC on their transcripts and who enroll full time at CCC within a year after their high school graduation. The credits can be earned in any early college class offered by the high school.
Students who then enroll for at least 12 credits at CCC will have six of those credits paid for both the first and second semester they attend the college.