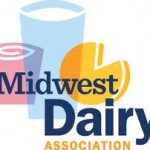 COLUMBUS, Nebraska – Four young women involved with the Nebraska dairy community are competing to win the title of Nebraska Dairy Princess. The contest judging was held January 23 in Norfolk, with the coronation to be held during the banquet at the Nebraska State Dairy Convention on Tuesday, February 2, at 6:30 p.m. at the Ramada Inn in Columbus.
The princess represents dairy farm families and the dairy industry by helping consumers learn more about dairy products and how farm families care for their cows and land.
The contestants are:
Sonya Hochstein, 18, daughter of Neal and Sharleen Hochstein of Wynot;
Morgan Haverluck, 18, daughter of Kimberly Haverluck of Grand Island;
Dawn Klabenes, 17, daughter of Steve and Kerri Klabenes of Chambers; and
Marta Pulfer, 16, daughter of Kent and Jodi Pulfer of Wayne.
The winner is chosen on the basis of her knowledge and enthusiasm about dairy, personality and communication ability. The Nebraska State Dairy Princess and the runner-up will each receive scholarships from Midwest Dairy Association, which sponsors the contest and princess program on behalf of Nebraska's dairy farmers