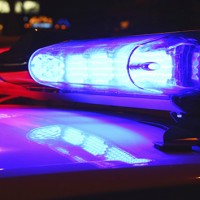 WAHOO, Neb. (AP) – Authorities now say a man is in critical condition after a Saunders County collision that killed the woman he was intending to marry.
Sheriff Kevin Stukenholtz now says 32-year-old Tanner Hauck is in critical condition at a Lincoln hospital. Authorities say Hauck was riding with his fiancée, 29-year-old Jessica Thomas, of Wahoo, who was killed. She'd been driving west on  Highway 92 when her car collided with a pickup at the intersection with Highway 77 west of Wahoo.
The pickup driver, 43-year-old Douglas Cerny, of Osceola, received minor injuries.