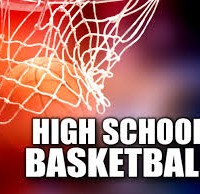 The Lakeview boys' basketball team rallied for a 52-36 victory at Central City in the first round of the Central Conference basketball tournament.
In a game aired Monday night on KZ-100, the Vikings trailed the Bison 26-23 at halftime.  But, the Vikings outscored Central City 29-10 in the second half.
Ethan Lichtenfeld led Lakeview with 18 points and Kaleb Lusche had 16 as the Vikings improved to 6-10.
The 9th-seeded Vikings visit top-seeded Aurora Tuesday night.  Tipoff is at 7:45 p.m. on KZ-100.
The Lakeview girls, seeded sixth, play at number-3 seed Central City Tuesday evening.
In other first round games Monday, the Schuyler boys and girls both lost to Holdrege.  The Warriors boys fell 51-41 and the girls were downed 51-33.