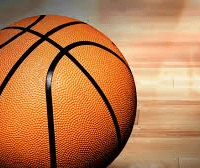 The Goldenrod Conference Tournament girls' tournament semifinals were aired from St. Paul Thursday night on KZ-100.  Humphrey St. Francis knocked off Nebraska Christian, ranked number-8 in Class C-2, 39-34.
St. Francis will meet Fullerton in Saturday night's championship game.  The Warriors, ranked fourth in D-1, rolled to a 58-35 win over Riverside.
You can hear the boys semifinal games Friday night on KZ-100.  St. Francis faces Burwell at 6pm and Riverside will battle Heartland Lutheran at 7:30.