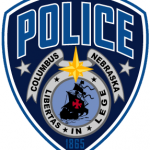 COLUMBUS- According to the Columbus Police Department if you are using an ATV for snow removal within the city limits of Columbus you MUST have a permit issued from the police department.
Even if the ATV is being used to clean the sidewalks at your residence you must have a permit. Riders must provide proof of insurance and you must also provide a one time $10 permit fee.
The Department says it is illegal to push any snow onto the city streets and it is illegal to drive the ATV on city streets even with the permit.