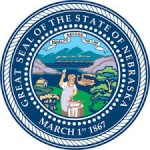 LINCOLN- State Senator Matt Hansen has introduced a bill to increase the "tip wage" for Nebraska workers.
It would be the first increase in the "tip wage" in 25 years. The new wage would take effect August 1 and would initially increase the wage to $3.60 per hour and then to $4.50 per hour on August 1, 2017. Hansen says Nebraska's 'tip wage' ranks significantly behind neighboring states and directly encourages many Nebraskans to seek employment and opportunity in other states.
The "tip wage" has been $2.13 an hour since 1991 even while inflation has continued to rise.