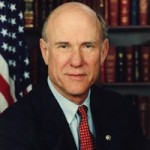 WASHINGTON, D.C. – U.S. Senate Agriculture Committee Chairman Pat Roberts, R-Kan., and Ranking Member Debbie Stabenow, D-Mich., today held a business meeting where bipartisan legislation to reauthorize child nutrition programs was favorably reported out of the Agriculture Committee.
The legislation, "Improving Child Nutrition Integrity and Access Act of 2016," reforms and reauthorizes child nutrition programs in the Richard B. Russell National School Lunch Act and the Child Nutrition Act of 1966.
To download audio and video of Chairman Roberts' opening statement and committee passage, click here or the image below. To watch the full hearing or for more information on the bill, click here.