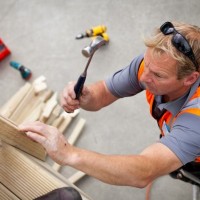 Lincoln, Neb. January 20, 2016 – Nebraska USDA Rural Development State Director Maxine Moul
announces that USDA is seeking applications for grants to make housing repairs for low- and very-low-income rural residents. The grants are being provided through USDA Rural Development's
Housing Preservation Grant program
.
"USDA provides grants to qualified organizations so they can help rural homeowners and rental housing owners make needed repairs and improvements to their community's housing infrastructure," said Moul.  "These grants help families with limited incomes preserve their housing and improve their living conditions.  Grants can be used for a variety of needs, such as repairs to resolve health or safety issues or for energy-efficiency improvements to reduce utility costs."
    Eligible applicants for Housing Preservation Grants (HPG) include town or county governments, public agencies, federally recognized Indian Tribes, and non-profit and faith-based organizations. USDA does not provide funding directly to homeowners under this program. For additional eligibility information, see page 81279 of the December 29, 2015
Federal Register
.
   For HPG questions or to request an application, please contact Jerry Pesek, Multi Family Housing Specialist at 402-437-5566 or by email at
Jerry.Pesek@ne.usda.gov
.
   President Obama's historic investments in rural America have made our rural communities stronger. Under his leadership, these investments in housing, community facilities, businesses and infrastructure have empowered rural America to continue leading the way – strengthening America's economy, small towns and rural communities.