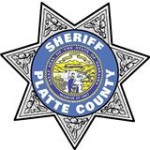 COLUMBUS- The Platte County Sheriff's Office was one of several agencies across the State that participated in the recent "You Drink & Drive You Lose Crackdown."
The program took place from December 18th to January 3rd focusing on alcohol impaired drivers and related violations. A total of 55 citations were issued for various violations and 174 warning/violation cards. Seven Drunk Driving arrests were made along with several additional arrests for other traffic related offenses.
The funding for the enforcement activity was provided through a grant from the Nebraska Office of Highway Safety.