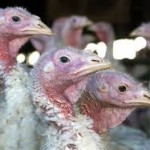 Indiana State Officials say no new cases of highly pathogenic avian influenza were reported since the weekend. Indiana State Board of Animal Health said Sunday that 100 farms tested over 24 hours came back negative. The state says the tests shows control measures are working.
The outbreak is one of the worst to hit Indiana and containing it could take weeks, according to state officials. USDA confirmed the first infection Friday of a farm in Southern Indiana. Since then, the state found nine more farms in Indiana's largest poultry producing county were infected with HPAI and were in the process of being depopulated, or already depopulated.
The number of euthanized birds was expected to top 400,000. The state did increase the surveillance zone Monday and depopulated 150,000 non-infected egg laying hens as a precaution. Officials are saying the strain appears to be a North American originated strain of HPAI which is not as dangerous as the Asian strain that caused huge losses last year.