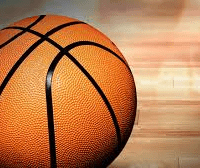 The Goldenrod Conference girls' basketball tournament's quarterfinals were held Monday night. The two games played at Humphrey St. Francis were aired on KZ-100.
In the opening contest, Nebraska Christian rallied in the fourth quarter to beat Burwell 53-45.  The Eagles were paced by Whitney Heuermann, who scored 26 points including 16 in the second half.  Nebraska Christian, now 11-2, will take on Humphrey St. Francis in Thursday's semifinals at St. Paul.
The Flyers advanced with a 63-30 rout of Central Valley Monday night. Morgan Bender scored a game-high 24 points as St. Francis upped its record to 9-7.
In the other girls quarterfinal games played at Fullerton, the host Warriors upped their record to 14-1 with a 70-35 victory over Heartland Lutheran.  And Riverside evened its record at 7-7 with a 37-34 win over Spalding Academy.