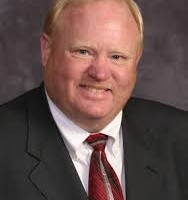 "We greatly appreciate the action taken today by the U.S. House of Representatives to demonstrate their disapproval of the "Waters of the U.S." Rule finalized by the Environmental Protection Agency (EPA) and the U.S. Army Corps of Engineers (Corps).
"This rule significantly expands the scope of the 'navigable water' subject to federal Clean Water Act jurisdiction, meaning greater permitting requirements for landowners and greater exposure for legal liability for those individuals as well. The "Waters" rule infringes on individuals' basic rights to put their private property into productive use, which is why so many different public and private interests from across Nebraska have come together in opposition."
"Not only has a federal district court in North Dakota ruled against the measure, but the U.S. Court of Appeals for the Sixth Circuit has granted a nationwide stay of the rule pointing to many troubling aspects of the regulation. Furthermore, The U.S. General Accountability Office (GAO) recently issued an opinion clarifying that EPA unlawfully manipulated the rulemaking process through an unprecedented marketing campaign designed to generate public support for the proposal."
"In short, this rule is bad for Nebraskans and we thank Congressman Adrian Smith, not only for his vote in support, but for introducing the House version of the disapproval resolution. We also appreciate the other members of the Nebraska delegation who have pushed back against this regulatory overreach."
Common Sense Nebraska is a diverse, Nebraska-based coalition consisting of organizations and entities that have united in response to the EPA's "Waters of the U.S." Rule; a regulatory proposal that would harm both rural and urban Nebraskans through expansion of the EPA's powers and authorities under the federal Clean Water Act. The coalition's purpose is to build awareness and understanding of the EPA proposal and the impacts it would have to Nebraskans. For more information visit Common Sense Nebraska on Facebook.
Common Sense Nebraska Coalition members include:
AKSARBEN Club Managers Association
Association of General Contractors – NE Chapter
Farm Credit Services of America
Iowa-Nebraska Equipment Dealers Association
National Federation of Independent Businesses/Nebraska
Nebraska Agribusiness Association
Nebraska Association of County Officials
Nebraska Association of Resource Districts
Nebraska Bankers Association
Nebraska Cattlemen
Nebraska Chamber of Commerce and Industry
Nebraska Cooperative Council
Nebraska Corn Board
Nebraska Corn Growers Association
Nebraska Farm Bureau Federation
Nebraska Golf Course Superintendents Association
Nebraska Grain and Feed Association
Nebraska Grain Sorghum Association
Nebraska Grain Sorghum Board
Nebraska Pork Producers Association
Nebraska Poultry Industries
Nebraska Rural Electric Association
Nebraska Soybean Association
Nebraska State Dairy Association
Nebraska State Home Builders Association
Nebraska State Irrigation Association
Nebraska Water Resources Association
Nebraska Wheat Board
Nebraska Wheat Growers Association
Nemaha Natural Resources District
Pawnee County Rural Water District #1