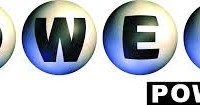 COLUMBUS- The largest lottery jackpot in the world is up for grabs in the latest Powerball drawing.
The prize has climbed to an estimated $1.5 billion, easily surpassing all other lotteries. The jackpot estimate is reviewed daily, so it could increase before tonight's drawing if ticket sales continue to exceed expectations.
Lottery officials expect at least 80 percent of the 292.2 million number combinations will be purchased before the drawing.