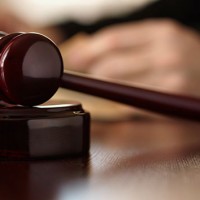 By Brent Kendall
WASHINGTON–The Supreme Court on Monday declined to consider the revival of a lawsuit alleging Nestl SA's U.S. subsidiary, Archer Daniels Midland Co. and Cargill Inc. aided and abetted child slave labor in Africa.
The justices, without comment, turned away an appeal from the three companies, which deny the allegations and say a federal appeals court erred in a 2014 ruling that gave the case new life.
The companies didn't immediately respond to requests for comment.
The laborers alleged they were forced as children to work on cocoa fields in the Ivory Coast for long hours and no pay. They filed their lawsuit in California, alleging the companies were aware of child slave labor on Ivory Coast cocoa plantations and facilitated human rights abuses through business relationships with Ivorian farmers who are critical to the chocolate industry.
A federal trial judge dismissed the lawsuit in 2010 on several grounds, including that the laborers hadn't identified any company conduct with a direct effect on specific wrongful actions by the farmers.
In reviving the lawsuit, a divided panel of the Ninth U.S. Circuit Court of Appeals in San Francisco said the allegations raised the inference that the companies put increased revenues ahead of basic human welfare.
Despite Monday's development, it isn't clear whether the case will
eventually move forward.
The Supreme Court, in a separate 2013 case involving Royal Dutch Shell, limited the ability of human rights lawsuits to proceed in the U.S. when the conduct took place in foreign lands, though the court didn't bar such cases entirely.
The appeals court in the Nestl case said the laborers should have the
opportunity to amend their lawsuit before judges decide whether their claims can go forward under the new rules announced by the Supreme Court.