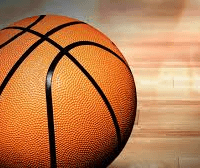 The Scotus boys' basketball team remains ranked number-2 in Class C-1 in this week's Omaha World-Herald ratings. The first rankings out since the preseason have Boone Central/Newman Grove moving into the C-1 top 10 at number-8.
Cross County enters the C-2 ratings as the eighth-ranked boys' team in that class.  In D-1, High Plains slips a spot to number-2, while Osceola climbs three spots to number-6. Humphrey St. Francis moves up one spot to number-1 in D-2.
The newspaper's girls prep rankings have Columbus remaining at number-8 in Class B.  Nebraska Christian enters the C-2 ratings at number-4.  Howells-Dodge moves up from number-2 to being top-ranked in D-1, while Fullerton jumps three spots to number-5.