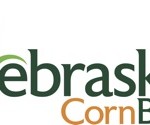 LINCOLN, NE—During 2015, Nebraska's corn farmers saw another year of abundant production, but also faced some serious challenges in terms of commodity prices and federal policy.
Leaders of the Nebraska Corn Board (NCB) and Nebraska Corn Growers Association (NeCGA) recently outlined their organizations' 2015 programs and initiatives on behalf of Nebraska's 23,000 corn farmers.
The Nebraska Corn Board manages the half-cent-per-bushel checkoff on all corn marketed and sold within the state. The nine-member board is made up of Nebraska corn farmers who determine where those dollars are invested.
"In response to lower commodity prices, 2015 saw a high priority on building demand for corn and corn-related products—and on helping farmers improve efficiency, sustainability and profitability," said Kelly Brunkhorst, executive director of the Nebraska Corn Board. "At the same time, we continued to focus on our cornerstone issues of market development, research, education and promotion."
Some key highlights of Nebraska Corn Board activity and investments during 2015 include:
• Through a partnership with several other state agencies, the Nebraska Corn Board helped apply for a federal grant to increase the number of flex-fuel pumps across Nebraska. The successful grant and matching funds will provide more than $3 million to establish new pumps in key markets that offer a wide range of American Ethanol blends.
• Oversaw the launch of the new American Ethanol brand at fuel pumps, making Nebraska one of the first states in the nation to implement the consumer branding effort that emerged from the American Ethanol partnership with NASCAR.
• Participated in continuing discussions with the nation's auto manufacturers regarding the next generation of automobile engines capable of operating on higher ethanol blends.
• Worked with its national cooperators to increase exports of corn, ethanol, distillers grains, red meat and other value-added corn-based products.
• In partnership with the University of Nebraska—Lincoln (UNL), the Nebraska Corn Board has helped fund research managing herbicide-resistant weeds, canopy sensor research for improved nitrogen fertilizer efficiency, the use of distillers grains in beef and dairy feed rations, and the development and release of the new Decide NOW marketing app.
• Conducted a strategic survey of Nebraska corn farmers to help guide overall research priorities for Nebraska Corn Board investments.
• Nebraska corn checkoff funds have also established a new Presidential Chair faculty position at UNL which will be focused on new uses for corn. That position should be filled in early 2016.
• The Nebraska Corn Board also supported a number of youth development initiatives including scholarships and internships with the Board's major cooperators including the National Corn Growers Association, U.S. Grains Council and U.S. Meat Export Federation.
• NCB also initiated its new Ag Champions competition which engaged Nebraska's FFA chapters in becoming advocates for agriculture.
• Promoted the responsible expansion of Nebraska's livestock industry through research, partnerships and engagement with the Alliance for the Future of Agriculture in Nebraska (A- FAN).
• Continued to provide financial support and expertise for Raising Nebraska, the award- winning exhibit on the Nebraska State Fairgrounds focused on helping consumers discover more about their food and the families who grow it.