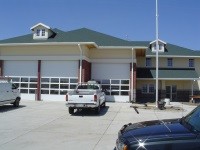 NORFOLK- Authorities say a man has died at a hospital after his all-terrain vehicle broke through ice on a pond near Norfolk.
Firefighters were sent to the pond a little after 4 p.m. Saturday. The man was pulled from the icy water and was treated at a Norfolk hospital and then sent to an Omaha hospital where he later died.
The man's name hasn't been released.