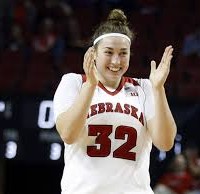 NU's Jessica Shepard earned National Freshman-of-the-week honors Tuesday from the United States Basketball Writer's Association of America.
Earlier on Tuesday, Shepard was announced as a candidate for the HERO of the week award for women's basketball from HEROSports.com.
Shepard's Huskers open Big Ten play against Iowa at Pinnacle Bank Arena next Thursday.