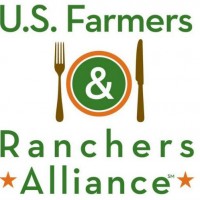 A single produce farm that raises GMO, conventional and organic crops. A cattle ranch that perseveres through the serious California drought. A pig farm that specializes in day-one animal care. A family dairy farm where producing quality milk is job #1, every day of the year. These are America's farms and ranches.
"More than ever, people are interested in learning how their food is grown and raised, but most don't have an opportunity to hear directly from farmers and ranchers or to see food production in action," said USFRA CEO Randy Krotz. "America's farms and ranches are as diverse as the consumers who eat their food – and our goal is to show a variety of farming and ranching practices and the people at the forefront of these practices. USFRA is excited to partner with the Food52 community to bring food production to life."
The video series highlights farmers and ranchers who share stories about how they personally manage common food production practices like antibiotics, GMOs, sustainability, and animal welfare while growing and raising food. The videos add to the library of educational resources that USFRA launched in 2014, entitled 
How To Farm
, and now include:
"At Food52 we're focused on inspiring the cook in everyone, and partnering with USFRA gives us the opportunity to share with our community so much about the food they eat, where it comes from and how it is grown," said Food52 CEO and co-founder Amanda Hesser.
WHERE TO WATCH