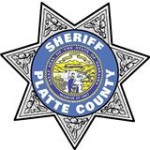 HUMPHREY- The Platte County Sheriffs office continues to investigate a multi-vehicle accident at the intersection of Highway 81 and 91.
Investigators say just after 9pm Tuesday, 83 year old Kenneth Sachs of Bancroft was traveling northbound in the southbound lane of Highway 81 when he attempted to turn east on Highway 91, colliding with a pickup and trailer driven by 73 year old Louie Uecker of Norfolk. After the collision, a car driven by 56 year old John Johnson of Madison, struck the passenger side of Sachs's vehicle. Following that collision, a car driven by 53-year-old Cynthia Oltmer of Madison, struck the Johnson vehicle. Sachs was transported to Columbus Community Hospital, and later to UNMC in critical condition. Johnson and Oltmer were both taken to Faith Regional Hospital with non-life threatening injuries.
Uecker was not injured in the accident.