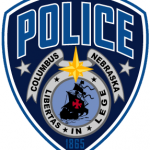 COLUMBUS- Police have apprehended a Columbus man wanted for several warrants.
Yesterday afternoon police identified the wanted man, 41 year old Carlos Rodriguez-Bejarano travelling on Lost Creek Parkway. Rodriguez-Bejarano failed to stop for the Deputies and fled in the vehicle westbound on Lost Creek Parkway and then northbound on Hwy 81. Police later ended the pursuit on Hwy 39 near St. Edward.
Rodriguez-Bejarano was arrested on charges of Flight to Avoid Arrest, Willful Reckless Driving, Driving Under Revocation, 1 Misdemeanor Platte County warrant, 2 Misdemeanor and 1 Felony Hall County warrant.