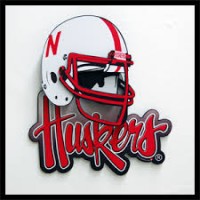 De'Mornay Pierson-El will travel to Illinois and Nebraska coach Mike Riley says he may return punts Saturday. The Huskers sophomore hasn't played this season due to a foot injury.
Following Thursday's practice, Riley also said defensive end Jack Gangwish will return to action following an elbow injury. Defensive tackle Kevin Williams is out, defensive tackle Vincent Valentine is very doubtful and linebacker Josh Banderas is doubtful for the matchup with the Illini.
Kickoff Saturday is set for 3:00 p.m. The pre-game begins at 10:00 a.m. on News Talk 900 KJSK and will be joined at 2:30 p.m. on KLIR 101.