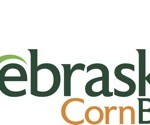 LINCOLN, NE – It's that time of the year again, the leaves are turning, the roads are busy with farm equipment and farmers are racing the unpredictable weather to get their crop out of the field. The hectic harvest season is upon us and as farmers enter the fields and travel the roads, Nebraska Corn is urging them to use extra precaution and take a second for safety.
Agriculture remains one of the more dangerous occupations in North America, but exercising caution, getting rest and being safety-minded can go a long way toward making it safer for everyone involved.
"There are a lot of moving parts at harvest time and farmers are working hard to get the crops out of the fields," said Dave Merrell, farmer from St. Edward, Nebraska and chairman of the Nebraska Corn Board. "Working long hours in the field or on the farm could cause a chance for error where an injury or fatality could be prevented by taking appropriate precautions or simply taking time."
Merrell also cautioned motorists driving on rural roads during harvest. These roads see additional traffic during harvest, which increases the chances for accidents to occur between slower moving farm equipment and vehicles moving at highway speeds. Rural intersections will have heavier-than-normal travel and dusty conditions may limit visibility, as can sun glare in the morning and evening. Standing crops in the field may also block a clear view of oncoming traffic.
Nebraska Corn encourages farmers to pay special attention to the safety features of their equipment, and encourages everyone to keep an eye toward safety on the highways and byways this harvest and year round.
Some things to consider for farmers and farm workers while on the farm this fall:
Stay alert. Take breaks to help avoid fatigue — get out of the cab and walk around every few hours. Keep your cell phone charged so you can communicate as needed with family members and employees.
Use extra caution around PTO's. Check that PTOs are well protected to avoid contact with clothing or people during operation. And never step over a rotating PTO—a few extra steps to walk around the tractor are worth the effort.
Shut down before working on a machine. If the combine becomes clogged, shut off the motor, not just the header, before attempting to unplug it by hand.
Be aware of your surroundings. Know where your co-workers and family members are at all times and always be aware of power lines that you can come in contact with while moving equipment and augers around grain bins. Visibility can be especially poor around large machinery and at night.
Grain Bin/Handling Safety. Grain bins deserve special attention and caution when grain is being loaded and removed. Never stand on grain that is being or has been moved. Safety measures should be put in place to avoid any risk of entrapment and suffocation.
Move Machinery Safely. Make sure your Slow Moving Vehicle emblems are in good condition and properly mounted. If you must move machinery on a roadway after dark, have all necessary working headlights and flashing front and rear warning lights. The better you can be seen the less likely you are to be hit by motorists.
Develop Safety Rules. Have a set of safety rules for everyone to follow – and enforce them. Protective eye and ear wear is important in many situations. It is also important to equip tractors and combines with a fire extinguisher, as dry crop residue is fuel for a fire. Finally, ensure that trained family members and employees are operating powerful equipment—if kids want to be involved, give them age appropriate jobs.
"While we all recognize the excitement and fast pace of harvest, staying focused and resting regularly are two proactive steps in keeping things safe around the farm for everyone, including family members and employees helping to harvest the crop," said Larry Mussack, farmer from Decatur, Nebraska and president of the Nebraska Corn Growers Association. "Harvest and fall field work is truly a thrill for Nebraska farmers, but please remember to be careful and take a second for safety."