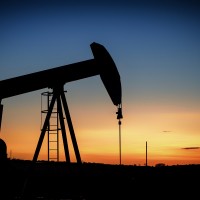 LINCOLN, Neb. (AP) — A southeastern Nebraska farmer hopes to harvest oil that's oozing out of his land.
Alvin Simon says he has known for decades about a possible "river of oil" underneath his Richardson County land. He thought about acting on it around 20 years ago, getting his land tested before putting it in the Conservation Reserve Program.
Colorado-based Orion Geophysical Consulting told him in 1994 that it didn't find high enough levels of petroleum to warrant further investigation. But it said that it didn't mean there wasn't the possibility of oil and gas pools in deep formations.
Simon says the oil began appearing on his land following heavy rainfall this spring.
He says he has invited oil companies to take a look at his land.