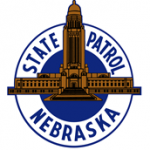 LINCOLN- The Nebraska State Patrol is set to kick off the "100 Days of Summer" special initiative.
In its 8th year, the "100 Days of Summer" initiative provides motorists an opportunity to view planned NSP enforcement activities.
Each day, beginning with the Memorial Day holiday weekend and continuing through Labor Day, the Nebraska State Patrol Field Services Division will work to hold at least one traffic safety enforcement operation somewhere in the state.