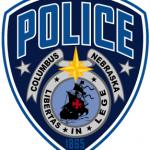 COLUMBUS- A 22 year old Columbus man is under arrest after threatening costumers at Applebee's.
Platte County Sheriff Ed Wemhoff says police where called to Applebee's Wednesday night just after 11:00p.m. where witnesses say Mark McCauley brandished a firearm and threatened costumers.
McCauley was charged with Terroristic Threats and Use of a Firearm to Commit a Felony.