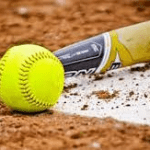 In softball, Nebraska beat Illinois 9-1 in five innings Sunday to close out the regular season at 32-20 overall and 17-6 in the conference.
The Huskers finished in third place in the standings and earned a first round bye in this week's Big Ten Tournament.
NU will play its first tourney game Friday against the winner of Thursday's Ohio State-Indiana matchup.