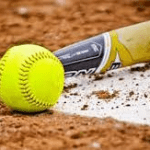 The Nebraska softball team closes out the regular season this weekend with a key Big Ten series against Illinois at Bowlin Stadium.
The Huskers and Illini are both poised to earn a bye in next week's Big Ten tournament in Columbus, Ohio.
NU is in third place in the league at 15-5, while the Illini are in fourth place with a 13-7 mark in conference action. The top four finishers earn a bye for the conference tourney.