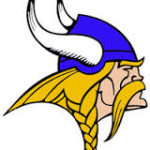 In soccer, the Lakeview girls were winners while the boys came out on the short end of the score against Seward Tuesday at Wilderness Park.
The Lady Vikes posted an 8-0 win to move to 4-7 on the season.  The Vikings boys were edged 3-2 to drop to 2-10.
Both Lakeview squads host Lincoln Lutheran this Friday.