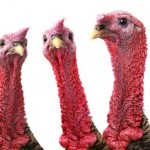 (AP) — Gov. Scott Walker has declared a state of emergency following an outbreak of the deadly bird flu in Wisconsin.
Walker on Monday authorized the Wisconsin National Guard to assist authorities responding to the bird flu in Jefferson, Juneau and Barron counties. That includes helping with the response and clean up once the infected birds are killed.
Walker says the state must act "quickly and efficiently to contain the outbreak and protect domestic poultry."
State agriculture officials this month detected the virus for the first time in Wisconsin. It has been found in three flocks affecting tens of thousands of chickens and turkeys.
Authorities stress there was no risk to public health and no danger to the food supply from the highly pathogenic H5N2 strain.