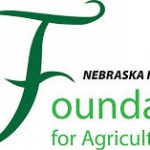 LINCOLN, NEB. – The Nebraska Farm Bureau Foundation for Agriculture (NFB Foundation for Agriculture) along with the Nebraska Farm Bureau Ag Promotion Committee selected two recipients for the FFA chapter Advisors of the Year award: Jason Speck and Jeremy Vlasin both of the Imperial FFA chapter.
The teachers were chosen based upon their school and community involvement and accomplishments made with their FFA chapters.
"Both teachers are remarkable FFA advisors and spend countless hours working with their students to make them successful in all of their endeavors," Laura Schabloske, Nebraska Farm Bureau Foundation for Agriculture interim executive director, said April 14.
Jason Speck and Jeremy Vlasin serve together as FFA Chapter Advisors at the Chase County schools in Imperial. Both have the wonderful ability to engage alumni in supporting the chapter by volunteering to critique the vast assortment of teams that prepare to compete each year. The Imperial FFA is one group of students that adults in the community of Imperial can always count on, and it is because of the hard work and perseverance of both Speck and Vlasin. They are remarkable motivators, and students strive to emulate them. Speck's steady encouragement, dedication, and hard work have made him a role model within his chapter and his community. Vlasin serves his community by inspiring excellence and encouraging personal growth for his students and their families.
The advisors were recognized during the 2015 Nebraska FFA Convention held in Lincoln, April 9. The winning advisors received a plaque and $250 to be used toward their FFA chapter.
"This year we had a number of exceptional applications, and the selection committee had a very difficult time choosing the two winners. All of the advisors nominated are outstanding agriculture leaders in their community," Schabloske said.
The nomination form for the 2016 award will be distributed via the FFA intranet in January. It will also be available at nefb.org. Applications must be postmarked by Feb. 1, 2016.