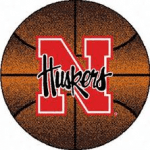 Tim Miles has announced that Bakari Evelyn of Detroit and Jack McVeigh of Australia have signed letters of intent to join the Nebraska basketball program next season.
After playing in Detroit for his first three high school seasons, Bakari spent last year at Hillcrest Academy in Arizona where the 6-foot-2 guard averaged better than 25 points per game.
McVeigh, a 6-foot-7 wing, is considered to be one of the top international players in the class of 2015.  He attended the Australian Institute of Sport, which has produced seven NBA players in the last 15 years, as well as Husker great Aleks Maric.