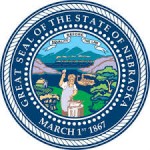 A third attempt to expand Medicaid coverage under the federal health care law has failed.
Expanding Medicaid would have helped cover roughly 79,600 people in Nebraska by 2020, according to the latest estimates by the Legislature's Fiscal Office. Had it passed, Nebraska would have joined 28 other states and the District of Columbia in offering expanded coverage. Senators who opposed the bill cast it as an unaffordable expansion of government.
The lead sponsor, Senator Kathy Campbell, says she'll keep looking at options for future years.