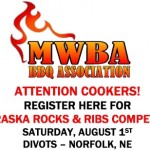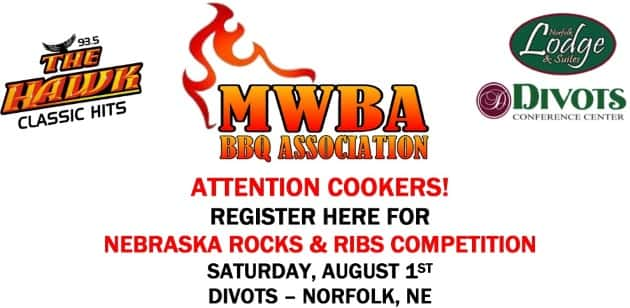 Entry Fee is ONLY $30!
Cash prizes will be awarded to the Top 3 cookers:
1st = $300
2nd = $200
3rd = $100
Show up time is 7:00am
Turn in time is 4:00pm
Register NOW to participate in Nebraska Rocks & Ribs Competition
Mail in entry form and entry fee to:
Digity 
1418 25th Street
Columbus, Ne, 68601
Nondiscrimination Policy: Digity and its stations KZEN/KLIR/KKOT/KJSK/KTTT/www.mycentralnebraska.com do not discriminate in advertising arrangements on the basis of race or ethnicity. Any provision in any advertising agreement entered into with an advertiser whose intent is to discriminate in such manner shall be null and void.​