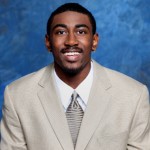 Creighton men's basketball coach Greg McDermott has announced that forward Leon Gilmore III is transferring out of the Bluejays program.
As a true freshman last season, Gilmore played in eight games, averaging just over one point and one rebound in about five minutes per contest.
It was not announced where Gilmore is headed.