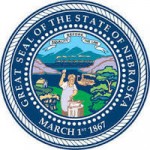 Counties could receive grants for livestock development projects under a bill heard by the Agriculture Committee.
The bill would authorize the state Department of Agriculture to award grants to counties designated as livestock friendly. Grants could be awarded for strategic planning projects that would be limited to $15,000 each and improvements to public infrastructure projects would be limited to one half of the unobligated balance of the fund or $200,000, whichever is less.
Some farmers who oppose the bill, say it would stimulate the development of corporate agriculture operations, which would compete with small farms.