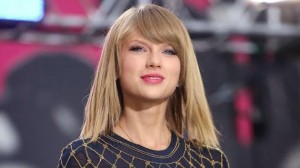 Taylor Swift gave a tiny tease on Twitter about her next music video.
The 25-year-old singer revealed in a tweet Tuesday that the video for her new single, "Style," will be released on Friday. She attached a two-second snippet of the video's haunting visuals: her face in profile filling with smoke.
The song was reportedly written about Taylor's ex, One Direction's Harry Styles. It's fitting then that she should release the video on Friday the 13th — a date notorious for bad luck. Thirteen also happens to be Taylor's favorite number, and the next day is Valentine's Day after all.

Copyright 2014 ABC News Radio