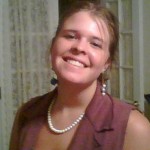 (NEW YORK) — A letter from the female American ISIS captive Kayla Mueller was released by her family on Tuesday after the White House confirmed her death.
Mueller's family received the letter in the spring of 2014 while the Arizona native was still in captivity.
It is unclear how the family received the handwritten note from their daughter, but she tells them how "just the thought of you all sends me into a fit of tears."
In the letter, she does not say anything negative about her captors, writing that she is "completely unharmed + healthy (put on weight in fact); I have been treated w/ the utmost respect + kindness."
Instead, she puts the brunt of her emotional turmoil on herself.
"If you could say I have 'suffered' at all throughout this whole experience it is only in knowing how much suffering I have put you all through," she wrote.
ISIS has reported that Mueller was killed as a result of a Jordanian airstrike, though that has not been verified by American or international intelligence forces. The Jordanian airstrikes came after the terror group released a highly-stylized video showing a captive Jordanian pilot being set on fire and burned to death.
Mueller was taken captive on Aug. 4, 2013 — just days before her 25th birthday — after leaving a Spanish Doctors Without Borders hospital in Aleppo, Syria, according to information provided by a family spokesperson.
According to the letter, she relied on memories of family camping trips and her faith to help her during her captivity, writing that "by God + by your prayers I have felt tenderly cradled in freefall."
"None of us could have known it would be this long but know I am also fighting from my side in the ways I am able + I have a lot of fight left inside of me. I am not breaking down + I will not give in no matter how long it takes," she wrote.
She repeated that her family should not be responsible for negotiating for her release, saying it "should never have become your burden."

Copyright © 2015, ABC Radio. All rights reserved.