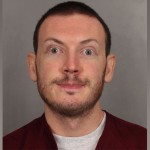 (CENTENNIAL, Colo.) — The first phase of jury selection in the trial of accused Aurora, Colorado movie theater shooter James Holmes is wrapping up about a week ahead of schedule.
The judge presiding over the case is ready to move on and now, about 2,000 potential jurors will not have to report for jury duty.
Of the thousands who have reported and filled out an initial questionnaire, attorneys have chosen who will move on to phase two, which will begin on Wednesday. That's when the attorneys will question potential jurors individually and in person about their views on mental illness and the death penalty.
It could be until May or June before a jury is chosen.
Holmes is accused of opening fire in a crowded theater during a midnight showing of The Dark Knight Rises on July 20, 2012, killing 12 people and wounding 70 others.

Copyright © 2015, ABC Radio. All rights reserved.