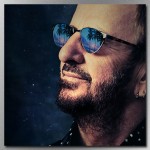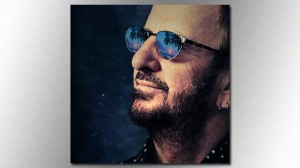 Ringo Starr is making a video for the title track of his upcoming album, Postcards from Paradise, and he's seeking a little help from his fans.  The ex-Beatles drummer has launched a fun new promotion asking his faithful followers to submit photos of what they consider a depiction of paradise, and some of these images will be chosen to be included in the upcoming promo clip.
You can share your pics via Twitter and Instagram by using the hashtag #RingoPostcardsContest.  Don't wait too long, though — the photos must submitted by 11:59 p.m. ET on Monday, February 9.  For more details, visit RingoPostcards.com.
Postcards from Paradise, Starr's 18th studio album, is scheduled to be released on March 31.  The record includes contributions from Ringo's current All Starr Band members: Steve Lukather, Todd Rundgren, Gregg Rolie, Richard Page, Warren Ham and Gregg Bissonette.  It also features guest appearances by Joe Walsh, Peter Frampton, Benmont Tench, Dave Stewart, Richard Marx, Nathan East and more.
Ringo and his All Starr Band kick off their latest tour on Friday, February 13, in Bossier City, Louisiana.

Copyright © 2015, ABC Radio. All rights reserved.