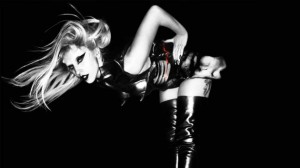 A federal judge in New Jersey has upheld a 2014 verdict that awarded 7.3 million dollars to a songwriter who discovered Lady Gaga.
Producer Rob Fusari had requested the judge reduce the amount a New Jersey jury awarded to Wendy Starland. His lawyers argued that the jury's decision was not supported by the evidence presented at trial, but U.S. District Court Judge Jose Linares ruled otherwise Wednesday, according to NJ.com.
Starland testified during the trial that Fusari asked her in 2006 to find an "edgy, bold, confident, charismatic" performer and "someone that you can't take your eyes off of." She subsequently discovered Gaga at a New York City performance, back when she went by her birth name, Stefani Germanotta, and the rest is history.
In a deposition, Gaga testified, "My understanding was that Wendy and him had initially agreed upon 50/50 perhaps before Wendy ever found me, and after I was signed to Rob and made music, Rob began to change his mind."