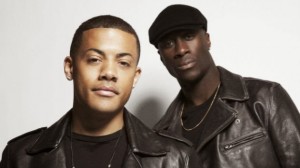 Nico & Vinz are using their latest music video to spotlight HIV/AIDS awareness. The video for "My Melody" features stories of real people living with HIV and AIDS, and seeks to erase the stigma that goes along with the disease.
"The video reflects upon the subject and it was important to us to have real people in the video with the virus to tell about their experiences," the Norwegian duo tells The Fader.
In the emotional black and white video, HIV/AIDS victims share their testimonials and offer hope. "You can either ball up and die, or you can turn around and help somebody else," one of the survivors says.
As the rhythms of "My Melody" play, other survivors discuss how their illness doesn't define them. "You can still love and you can still touch and you can still hug and you can still feel," another young woman living with the disease says.
The release of the "My Melody" video is timely, as well: Saturday is National Black AIDS Awareness Day.

Copyright 2014 ABC News Radio